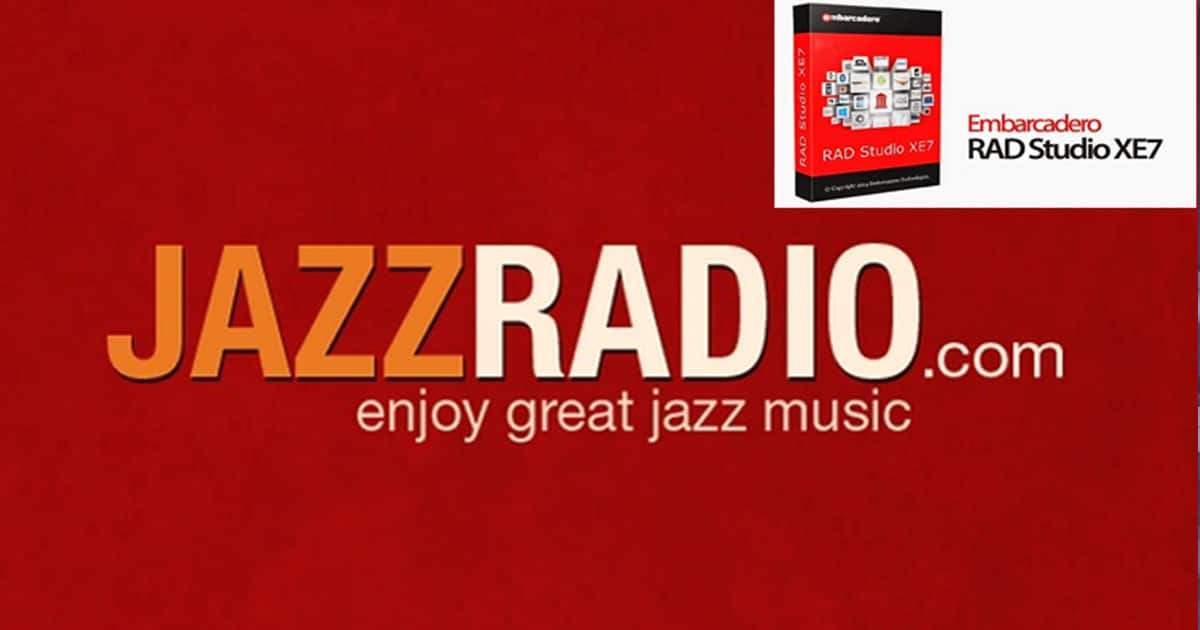 Delphi
Pemrograman
I Made JazzRadio Portable With Delphi ? #217
i made it and i'm PROUD
andrypein.net : untuk penggemar musik jazz yang suka nongkrongin jazzradio kini aing buatin portable nya.
Why portable? lebih ke supaya ga repot2 buka browser terus ngetik address, mending kalo udah di bukmak, kalo belum?
Ane gabut iseng waktu itu, si apps ini memakai alphaskin sebagai skin, bass.dll buat config music and sound nya.
Tambah sedikit spektrum visualisasi yang cuma hanya pelengkap.
Serta fitur sleep timer dengan opsi yang mendukung pada aplikasi musik player pada umumnya.
Jazzradio portable ini merupakan hasil karya ane gan :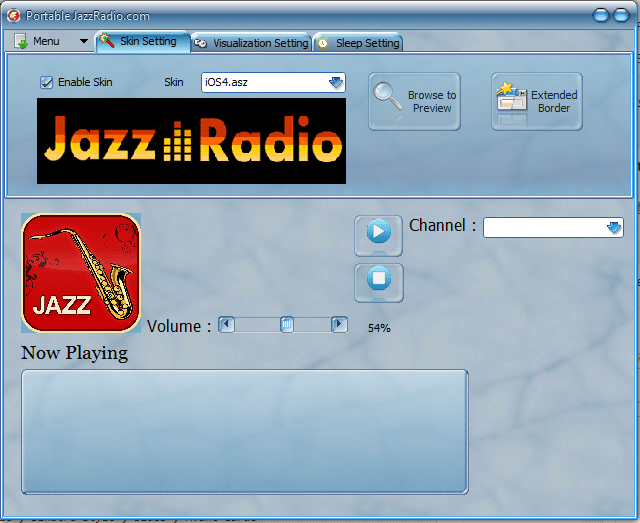 Pada kodingannya ane grab genre yang dimasukan ke dalam array konstan.
const
  genre : array [0..30] of string = (
    'Bass Jazz','Vibra Phone Jazz','SmoothJazz 24/7','Current Jazz','Gypsy Jazz','Paris Cafe',
    'Trumpet Jazz','Saxophone Jazz','Cool Jazz','Classic Jazz','Mellow Jazz','Smooth Jazz',
    'Smooth Lounge','Straight Ahead','Piano Jazz','Guitar Jazz','Bebop','Hard Bop','Piano Trios',
    'Bossanova','Fusion Lounge','Vocal Jazz','Smooth Vocal','Vocal Legends','Smooth Up Tempo',
    'Latin Jazz','Swing Band','Time Less Classic','Sinatra Style','Blues','Avant-Garde'
    );

Yak sub-genre dari jazz memang lumayan banyak, dibawah ini ada skrinsutan-skrinsutan yang lainnya seperti :
Opsi untuk browse ganti skin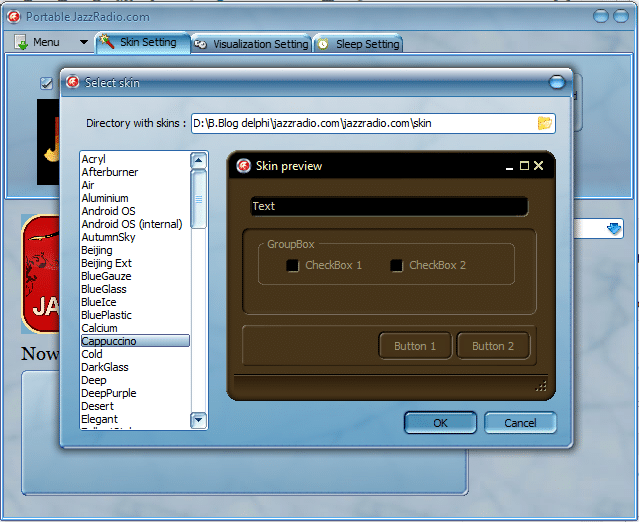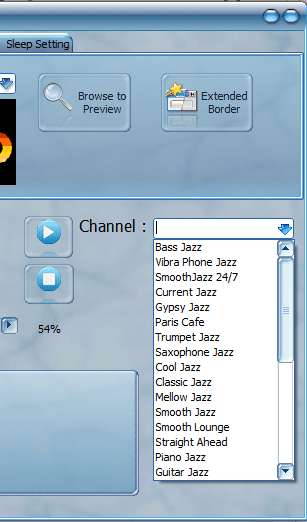 Betewe kalau si jazzradio portable ini di download pun sudah tidak works lagi gan, karena harus premium member, dulu masih free masih bisa jalan, sekarang peraturannya berubah.
Berat ah, biarkan dia menjadi kenangan sajah :')